Posted on 18/01/2019 at 8:35 am
                                                                            
                            Updated on 18/01/2019 at 8:57 am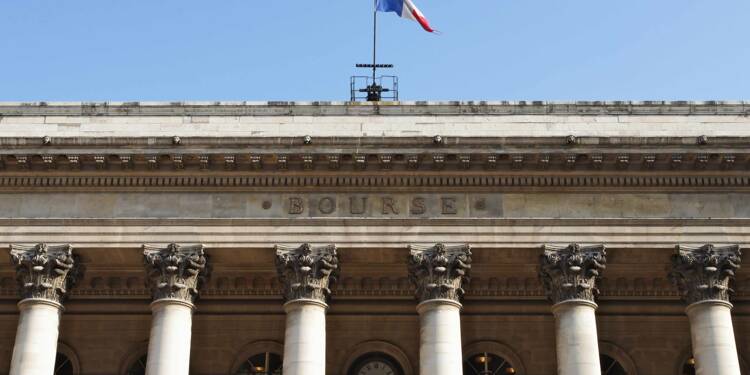 JLPC / Wikimedia Commons
Corporate news, economic statistics, technical analysis of the CAC40, Wall Street … all you need to know for this trading session.
European markets are expected to rise in the wake of Wall Street. US indexes have benefited from Wall Street Journal reports that Treasury Secretary Steve Mnuchin would support a partial or full lifting of tariffs on Chinese imports in order to push Beijing to make more concessions to settle their trade disputes. In Paris, investors will react to the quarterly turnover of several companies, including Casino, Damartex and Group Open.
The values ​​to follow today
Societe Generale
Societe Generale and Absa Group Limited, two leading banks on the African continent, announce the signing of a memorandum of understanding for the implementation of a commercial contract that will allow them to develop their activities by proposing a pan-African offer of banking services for large customers. Absa has signed a separate agreement to acquire Societe Generale's custody, custodian and derivatives clearing operations in South Africa, allowing Absa to pursue its growth strategy.
>> The council Stock exchange of the day
DAMARTEX
The first half of the 2018/2019 fiscal year of Damartex ended with a 5.7% decrease in revenues to 384.9 million euros, (-5.8% at constant exchange rates). "In a very degraded political and social environment in its main markets (France and England) weighing heavily on consumption, the group experienced a significant decline in its turnover, accentuated by a particularly unfavorable weather in the first quarter", specified the distributor for seniors.
>> Our service – Test our securities account comparator to place your stock exchange orders at the lowest cost
CASINO
For its fourth quarter of 2018, Casino posted sales of 9.9 billion euros, up 5.1% organic and 3.6% like-for-like. In France, sales were up 1.4% overall, + 0.2% organic and + 0.5% like-for-like. "The slowdown observed this quarter is mainly due to the end of year social movements," says the group.
OPEN GROUP
Groupe Open recorded a 3.2% growth in revenue in 2018, despite a fourth quarter below expectations (-0.6%). The digital services company's annual turnover thus amounted to 324 million euros, of which 83.8 million euros over the last three months. In France, Groupe Open posted annual growth of 2.5%. The slowdown in the fourth quarter is due to a lower occupancy rate linked to a higher turnover rate, leading to a stable workforce compared to December 2017.
From the statistics side
Investors expect industrial production and capacity utilization rate in December in the United States at 3:15 pm and the index of household confidence at the University of Michigan in January at 16 hours. NB: Due to the shutdown in the United States, some US statistics may not be published. This morning, the euro grabs 0.07% to 1.1394 dollar.
The technical analysis of the CAC40
From the point of view of graphical analysis, the research department DayByDay observes the formation of a small white-colored spinning top in classic volumes at 3.20 billion euros. The CAC 40 index is still in a bullish recovery phase, even if, for two days, consolidation has dominated. This movement can still score new highs in the direction of the 50-day moving average before the medium-term bearish trend resumes.
Yesterday in Paris
European markets ended two consecutive sessions of growth. Uncertainty remains total with Brexit. The British Parliament will be called to decide on January 29 on the alternative plan to the one rejected Tuesday evening that will present Theresa May. The weakness of the markets is mainly due to several disappointments in the banking sector. Societe Generale issued a warning and Morgan Stanley's results disappointed. The CAC 40 closed down by 0.34% to 4,794.37 points and the EuroStoxx50 yielded 0.26% to 3,069.35 points.
Yesterday on Wall Street
US markets ended on a positive note. They have received information from the Wall Street Journal that the Treasury Secretary, Steve Mnuchin, would support a partial or full lifting of tariffs on Chinese imports to push Beijing to make more concessions to resolve their differences commercial. Morgan Stanley's disappointing results ultimately did not weigh on the industry. Dow Jones closed up 0.67% to 24,370.10 points and the Nasdaq Composite rose 0.71% to 7,084.46 points.